Capture The Moment in 3D
Holodeck 3D is a photography and 3D printing studio providing a fun and unique experience to capture special moments in your life.
How cool is this? A portal into the Virtual World.
In the blink of an eye, you and pets are scanned, and a 3D photograph is sent to your email in15 to 30 minutes. We believe if we can take what is in your heart, who you are and capture it . . . when true character and emotion is embodied . . . a story is told and it becomes art.
Put your own creative spin on your wedding cake topper. Whether it's a crazy pose or crazy clothes, jerseys, rehearsal wear or formal attire. Do and be whatever represents you best!
After the photo is taken, we'll send you a GIF version for approval before printing the statue.
Can't make it into the studio? That's ok! Just send us a photo
and we'll make it into 3D art!
We provide 4K resolution 3D scanning with a wide range of file
types to fit your needs.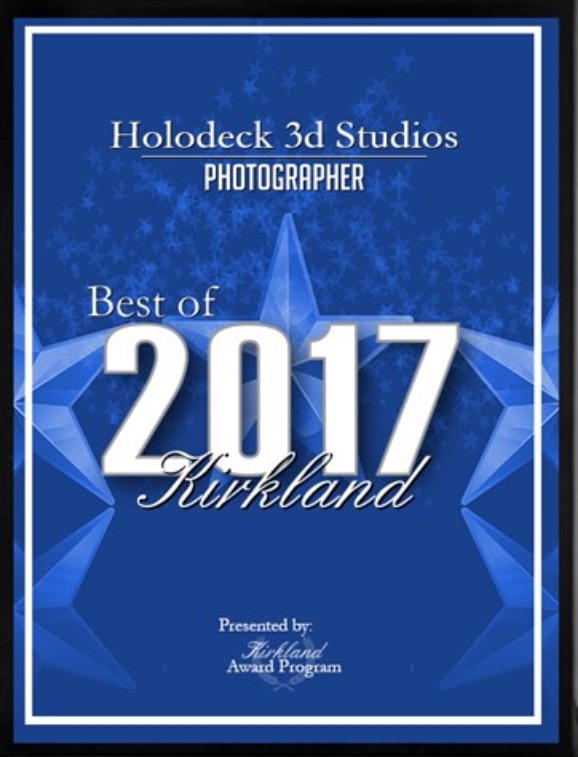 Best of Kirkland Photographer